Xsleeve® - Limited Edition (only 50 left)
Highlights

PTFE (teflon) - underside covered with PTFE for reduced friction.
More precise and accurate mouse movements.
Improved blood circulation.
Polyester fiber - the superior fiber when it comes to compression.
Reduced muscle stress.
Faster recovery.
Better breathability.
Ability to regulate body temperature (hot or cold depending on your surroundings).
Sweat wicking capabilities.
Palm protection.
The patent-pending Xsleeve has been specifically designed and developed to be the ultimate gaming accessory by increasing the user's performance, and reducing repetitive strain injuries.
The underside of the Xsleeve is completely covered with a specially engineered and developed PTFE, also commonly referred to as Teflon, that bends and shapes like your arm. PTFE has the third-lowest friction of any known solid material.  This means that you can slide over your mousepad with ease, and you don't have to worry about your hand or arm scratching the surface.
Studies show that there are multiple advantages when it comes to compression clothing. Compression mainly increases blood flow, which increases oxygen uptake to the working muscles, reduces lactic acid levels, and regulates the body temperature. The Xsleeve also helps by regulating your body temperature, which is particularly good if you're playing games and it's hot or cold in your surroundings.
The Xsleeve has a palm protection, in order to ensure stability, and to make sure that no part of your hand or arm is scratching the surface.

The Xsleeve is designed with flexibility and comfort in mind. If you like gaming with a hoodie or a long sleeve shirt, you can put on a larger size of the Xsleeve, and use it on the outside of your clothes.
Sizes
Colors
Blue
Green
Red
White
Black
Plain White
How Flashe Started

For as long as he can remember, Oskar "Dodde" Ödmark have played video games. In 2014 he suffered from a shoulder injury related to movement with a computer mouse and took a break from gaming, with rehab training for almost 2 years.
After struggling for so many years with high friction and unstable movement, he wanted to find a solution for the problems that gamers encounter everyday. He then developed the first edition of the Flashe Gaming Glove. For the first time in many years, he didn't feel the stress on the shoulders that he usually would after long hours in front of the computer, and his gameplay was improving drastically. Oskar knew that this was something that could potentially help millions of people around the globe.
With a never ending passion for gaming and everything that surrounds it, Oskar launched Flashe Gaming Group in 2018. The first Kickstarter campaign became an immediate success, and this enabled Flashe Gaming Group to extend their product portfolio. With new innovation and design, they aim to revolutionize the gaming industry in order to facilitate and simplify the users technological experience, while always keeping the ergonomic aspect in mind.

Today, Flashe is one of the biggest supplier in the world when it comes to ergonomic & performance enhancing gaming products.
Customer Reviews
07/15/2021
Nick H.

Germany
Good Product
It's a really good sleeve. I like it a lot! You have to get used to it at first but now I like it.
07/15/2021
Nick H.

Germany
Good Product
It's a really good sleeve. I like it a lot!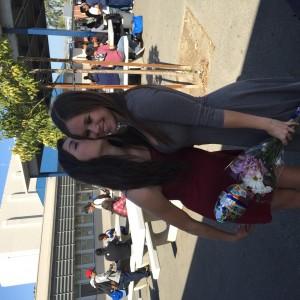 KW
06/21/2021
Kimberly W.

United States
Too small
The glove needs to be returned for a bigger one. How do I do that?
06/21/2021
Flashe Gaming Group
Hello, Absolutely! Please email us at: support@flashe.org
06/11/2021
Nikola S.

Croatia
Used for 1Month now
Great! For consistent aiming.The down side of the sleeve(the glide part) over time will suffer minor damage... So i think it will not last for more than couple of mont of intense gaming.Four stars for that
05/19/2021
Braeden O.

United States
def worth it for arm aimers
If u aim with primarily ur arm u should 100% look into this sleeve. I dont aim with my wrist at all which means i gotta move my arm alot. This sleeve is 100% an upgrade. reduced friction, lighter and faster acceleration are not to be overlooked. Didnt even need to get used to it when it came to tracking. beat 4 of my tracking personal bests on kovaaks out of the box. Flicks are faster but takes some time to get used too. i got the small and it was a lil too tight but its made out of polyester fiber which means i was able to stretch it out with warm water and now it fits great. it can improve wrist aimers but it wont be nearly as impactful. The pad i use is the artisan hien.