Highlights
2.2 Liter / 0.58 Gallons.
Chug Jug Water Bottle.
Perfect for long gaming sessions.
Stay hydrated for peak performance.
How Flashe Started

For as long as he can remember, Oskar "Dodde" Ödmark have played video games. In 2014 he suffered from a shoulder injury related to movement with a computer mouse and took a break from gaming, with rehab training for almost 2 years.
After struggling for so many years with high friction and unstable movement, he wanted to find a solution for the problems that gamers encounter everyday. He then developed the first edition of the Flashe Gaming Glove. For the first time in many years, he didn't feel the stress on the shoulders that he usually would after long hours in front of the computer, and his gameplay was improving drastically. Oskar knew that this was something that could potentially help millions of people around the globe.
With a never ending passion for gaming and everything that surrounds it, Oskar launched Flashe Gaming Group in 2018. The first Kickstarter campaign became an immediate success, and this enabled Flashe Gaming Group to extend their product portfolio. With new innovation and design, they aim to revolutionize the gaming industry in order to facilitate and simplify the users technological experience, while always keeping the ergonomic aspect in mind.

Today, Flashe is one of the biggest supplier in the world when it comes to ergonomic & performance enhancing gaming products.
Customer Reviews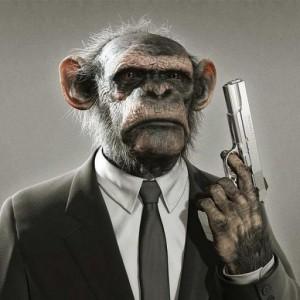 RP
02/23/2021
Robert P.

United States
Water bottle does the job
So yeah it's a water bottle... but honestly it is better quality than I expected from a water bottle. The plastic is thicker than most jugs of this size, so I don't feel like it will break open if a knock it on the desk or something. Also the top has a gasket so it seals up nicely, and I can put mixer in my water and shake it hard, and no water leaks out. I thought this would be good for long gaming sessions, and it is. But I also just use it daily as my new go to water bottle. Definitely recommend for streaming hydration needs.
02/18/2021
Pradeep P.

India
Crazy Design
It is perfect 2 litre for easy carry and an amazing aesthetic that can capture anyone's attention and thus many questions were asked for the item and this product is an example for word of mouth publicity style of business.
02/17/2021
Heikki R.

Finland
Chug Jug Water Bottle holds the water for whole gaming session
Size of it is big. It can hold lots of water etc. I would have give 5 stars but only minus is that the cap sealing drops of time to time. It wont stay inside the cap.